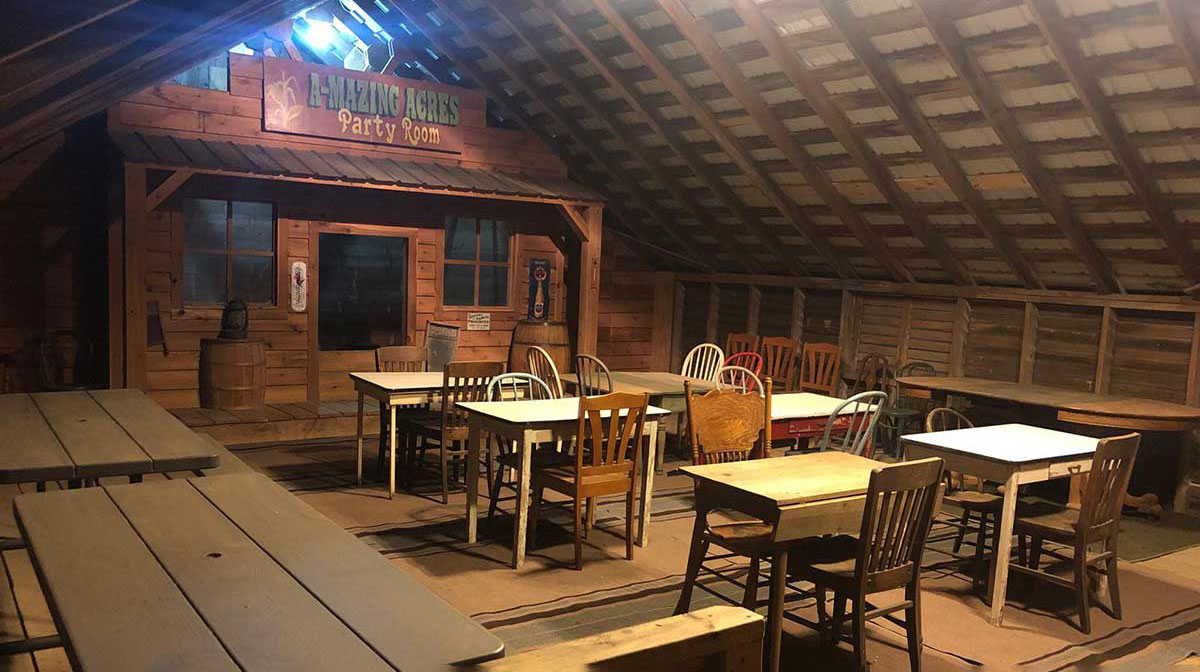 A vintage party setting
Birthdays are special days here at A-Mazing Acres Farm — so says our "party animal" (above)!  We'll help you make wonderful memories for your friends and family, with entertainment and adventure galore. Plus, we have a Party Loft that will seat about 40 people. It's a delightful party setting with the ambiance of an old-fashioned storefront "ball room".
What's the Deal?
The Party Loft will be reserved for a 2-hour time slot on Saturday through Sunday or a 4-hour period for Wednesday through Friday. All guests must purchase entrance to the farm, good for all day at the farm.
• Please note that you must climb 18 steps to reach the Party Loft.
• You may bring your own decorations, food, cake, etc. or purchase food items from our concession stand.