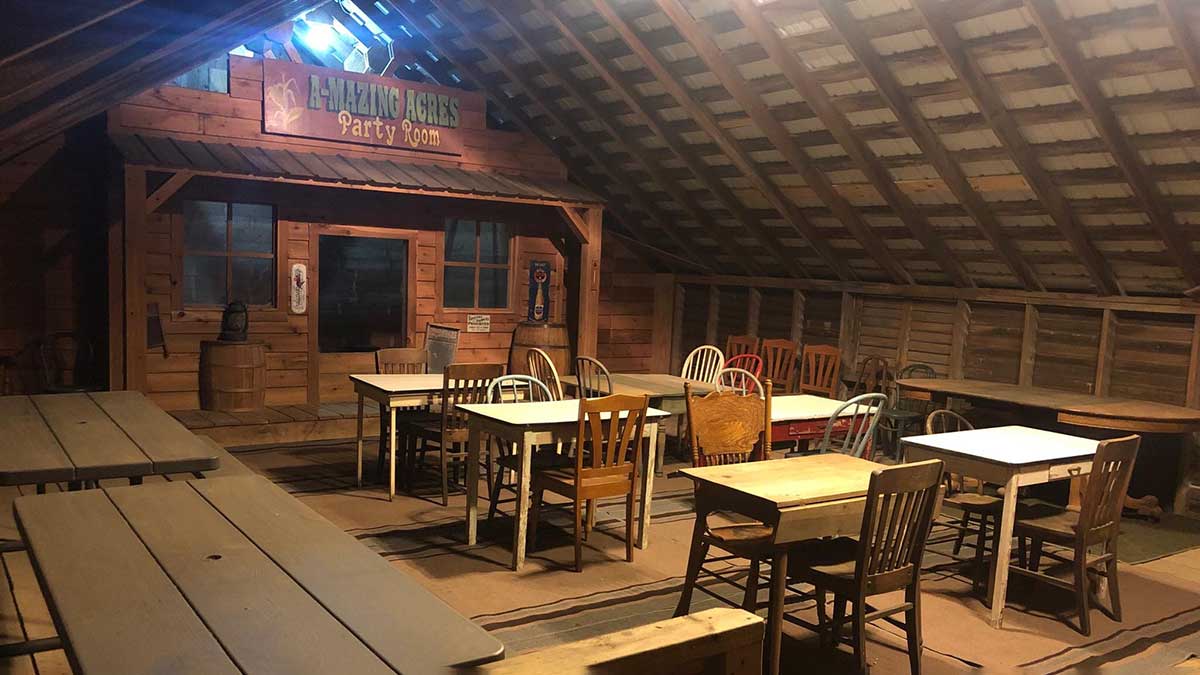 Birthdays are special days here at A-Mazing Acres Farm!  We'll help you make wonderful memories for your friends and family, with entertainment and adventure galore. Plus, we have a Party Loft that will seat about 40 people. It's a delightful party setting with the ambiance of an old-fashioned storefront "ball room".








What's the Deal?
We'll host your guests in the Party Loft for a 2-hour time slot on Sat-Sun, or a 4-hour period for Wed-Fri.
All guests must purchase a general admission pass, good for all day at the farm.
Please note that you must climb 18 steps to reach the Party Loft.
You may bring your own decorations, food, cake, etc., or purchase food items from our concession stand.
The farm is a wonderful setting for family reunions, class reunions, corporate or civic events, church group outings, scouts events, and more. We'd love to talk with you about special options for your next group event. Please contact us to start the ball rolling!